Paint Shop & Flooring Store in Waycross, GA

We Are Your One Stop Shop for Flooring, Blinds, Wallpaper, and Paint Selections!
Welcome to
Paint & Tile!
We are your locally owned and operated paint and tile shop. Established in 1947, our team is backed by decades of experience. We are located in Waycross, GA. Paint & Tile specializes in all aspects of flooring, blinds, shades, and paint. Step into our store and speak to any of our highly trained and experienced staff members. We'll gladly answer any questions you have about the products in our store.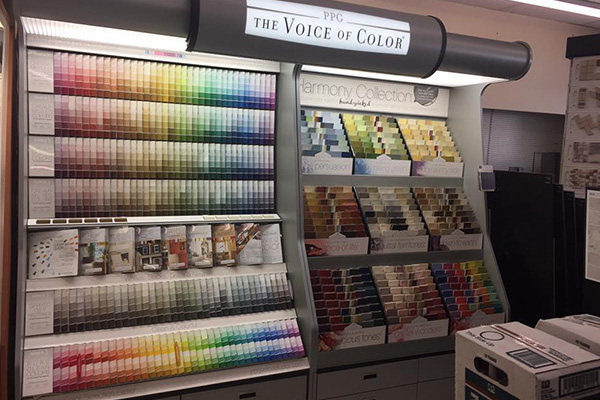 When a property owner plans a home or office remodel, they may consider the type of flooring they'd like to install. At Paint & Tile, we approach flooring holistically. Our staff is trained to ask questions regarding your project so that we can better assist you. We provide expert advice on which type of flooring might best suit your home or office layout while keeping your budget and aesthetic goals in mind. We'll help you select the best flooring for your property and give advice on paint that will bring out the features of your newly installed flooring.
Paint
We offer a comprehensive range of indoor and outdoor paint, including wallpaper. Are you stuck between the two and can't decide? Why not speak to one of our expert associates for advice? We have expert knowledge of trending colors, including seasonal colors and colors that will complement other features of your home. We'll also provide expert advice on our range of wallpaper. Unfortunately, at this time, we do not offer painting services.
Blinds & Shades
Paint & Tile sells a comprehensive range of blinds and shades. We also offer installation services. Paint & Tile is your one-stop shop for blinds and shades. We provide a holistic service from the moment you walk through our front door. Our qualified sales team will walk you through our range of products and help you make an appropriate selection most suited to your property. We'll discuss the features of each product and answer any questions you may have. Our products can be installed as a DIY project, or we can save you the hassle and do it for you.
Flooring
Paint & Tile offers a wide range of flooring options, including installation. We offer delivery and flooring installation within a 50-mile radius of Waycross. Many of our flooring options are easily installed as a DIY project. We'll deliver flooring for self-installation at an extra fee.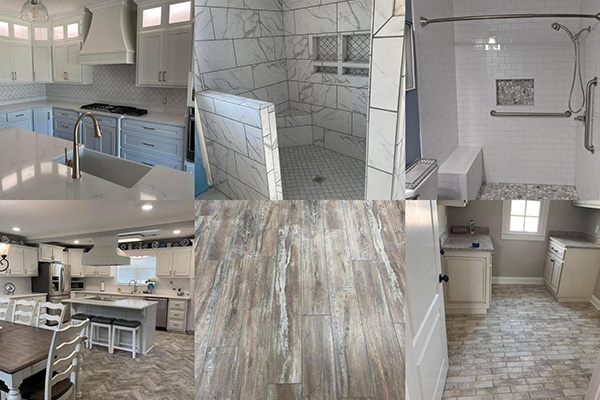 Are you interested

in the latest hardwood floors for your living room?

Perhaps you're considering carpeting the bedrooms in your home or your office. Are you torn between laminate flooring, vinyl, or tile? Bring your queries to us. We'll help you select the best flooring for your project. We offer flooring solutions that meet the highest standards. Our flooring solutions are quality at the right price. We're the most trusted flooring supplier and installer in Waycross, GA. We have decades of experience helping families and businesses find the perfect flooring. We can help you too.

Call us at (912) 283-5560 to see how we can help you with flooring, blinds, shades, or paint for your home or business remodeling.